Fairway Drivers
K1 Stål
kr 189.00
Stål er en meget pålitelig overstabil disk som fint tåler motvind.
Produkt beskrivelse
Speed

: 9

Glide

: 4

Turn

: 0

Fade: 3
Tilleggsinformasjon
| | |
| --- | --- |
| Vekt | 0.180 kg |
| Dimensjoner | 21 × 21 × 2 cm |
Bare innloggede kunder som har kjøpt dette produktet kan legge igjen en omtale.
Relaterte produkter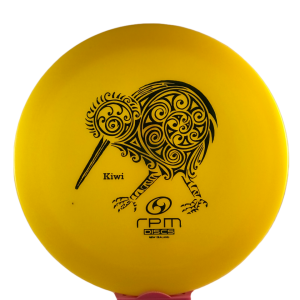 ATOMIC KIWI
Kiwi er RPMs første driver. Den var tidligere kjent som the Raptor.
Det er en overstabil disk som holder en bestemt vinkel med høy hastighet med en hard fade på slutten.
not rated
kr

189.00
Star Wraith Nathan Queen Tour Series
Nathan Queen Wraith – One of the most popular distance drivers in Innova's lineup. The Wraith is a go-to for lefty Nathan Queen, the disc is well loved by many, the Wraith has a more universally comfortable grip than some of the wider rimmed 12, 13+ speed distance drivers. This is a mold that has made a comeback in recent years and it is a great flyer.  It has a ton of glide and the newer runs have a bit more stability than they have had in the past few years. Great for both forehands and backhands, these disc carve up both wooded courses and open distance control courses. The mold is super reliable and consistent and can be thrown by any skill level. The Nathan Queen Wraith comes in great feeling Star plastic and has a sick stamp that any rockstar would love. Grab one of these frisbees today and help Nathan on his 2021 tour!
not rated
kr

249.00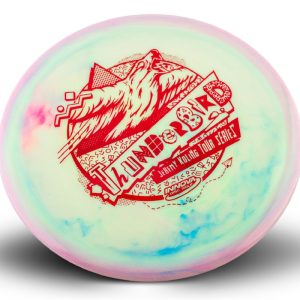 Star Thunderbird Jeremy Koling (Tour Series)
Big Jerm went retro with the Thunderbird this run. The Koling Thunderbird is just stiff enough for all the flicks while being soft enough to give you all the feel in the flight plate one would need to smash a backhand. As the Koling Thunderbird is known for, these are a bit more overstable than a standard Thunderbird.
173-175g
FLIGHT PLATE SWIRL COLORS VARY
not rated
kr

349.00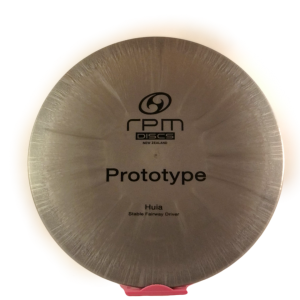 ATOMIC HUIA PROTOTYPE
Huia Prototype.
Huia blir fort din favoritt fairway driver i baggen din, den gir rett flyve bane med en forsiktig fade på slutten. 
not rated
kr

189.00
Cipher
Dette er en kontroll driver som ikke krever for mye, men samt tåler en del fart og vind.
not rated
kr

189.00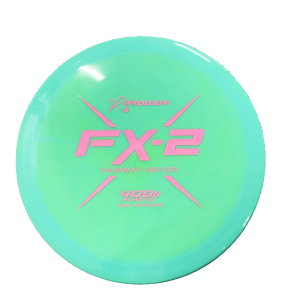 FX-2 400G
The Prodigy Disc FX-2 packs a punch in our fairway lineup, bringing speed to its class as it fits in between our F Series and H Series. Created in collaboration with 2-time Disc Golf Pro Tour Champion Chris Dickerson, the FX-2 is overstable with dimensions specific to Chris' desires in a disc. The FX-2 has a profile that provides a comfortable feel for both backhand and sidearm throwers. Crank on it as hard as you want and get a fast, straight flight with a medium finish or scale back the power for controlled hyzers. No matter how you throw it, you'll be surprised how far it flies. Not to mention, it's Robot Chicken approved. The FX-2 brings a new brand of fairway driver to the table with more to come.
Stamp color may vary. Shade of disc color may vary.
not rated
kr

205.00