Fairway Drivers
FX-2 750
kr 215.00
The Prodigy Disc FX-2 packs a punch in our fairway lineup, bringing speed to its class as it fits in between our F Series and H Series. Created in collaboration with 2-time Disc Golf Pro Tour Champion Chris Dickerson, the FX-2 is overstable with dimensions specific to Chris' desires in a disc. The FX-2 has a profile that provides a comfortable feel for both backhand and sidearm throwers. Crank on it as hard as you want and get a fast, straight flight with a medium finish or scale back the power for controlled hyzers. No matter how you throw it, you'll be surprised how far it flies. Not to mention, it's Robot Chicken approved. The FX-2 brings a new brand of fairway driver to the table with more to come.
Stamp color may vary. Shade of disc color may vary.
Produkt beskrivelse
Speed

: 9

 

Glide

: 4

 

Turn

: -1

 

Fade

: 3
Bare innloggede kunder som har kjøpt dette produktet kan legge igjen en omtale.
Relaterte produkter
Prodigy BP-4 RYGGSEKK
Prodigy BP-4 er den perfekte sekken for deg med færre disker i baggen, eller deg som øsnker en mindre, lettere og mer kompakt sekk på runden din. Sekken gir svært mye for pengene! Prodigy BP-4 er lagd med vannavstøtende RipStop metariale og … Les mer
not rated
kr

329.00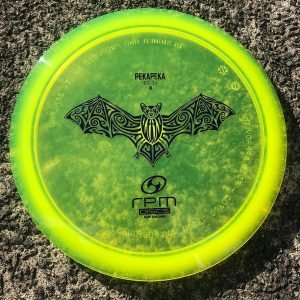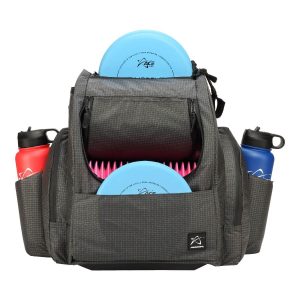 PRODIGY BP-2 V3 RYGGSEKK
Prodigy BP-2 v3 Materialet har oppgradert og er nå i Nylon RipStop som gjør sekken vannavstøtende og mer slitesterk enn før.
Forbedringer på skulderstroppene og polstring i ryggen, med kombinasjon av en lettere sekk, gir komforen på den nye BP-2 v3 et nytt nivå. Sekken kan romme ca 28 disker, og har i tillegg en redesignet putterlomme foran som gir rom til enda fler fisker, OG lettere tilgang til putterne dine.
BP-2 v3 har i tillegg 2 lommer til vannflaske, gode lommer på begge sider og paraplylomme på siden.
not rated
kr

1,199.00
Cipher
Dette er en kontroll driver som ikke krever for mye, men samt tåler en del fart og vind.
not rated
kr

189.00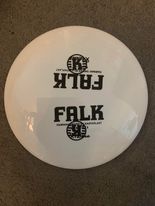 K1 Falk X-out.
THIS BIRD LOVES TO FLY! THE FALK CONTROLS THE FAIRWAYS AND REACHES ITS TARGET EFFICIENTLY BY USING THE RIGHT COMBINATION OF SPEED, GLIDE AND ACCURACY. JUST LIKE THE BIRD IT WAS NAMED AFTER.
This versatile fairway driver fits the skills and power of a wide range of players. With a comfortable grip and a rim width at 19 mm the Falk suits most hands and styles. Falk is Swedish for falcon.
Suitable for: Glidey tailwind shots, long anhyzer lines and hyzer-flip drives.
not rated
kr

189.00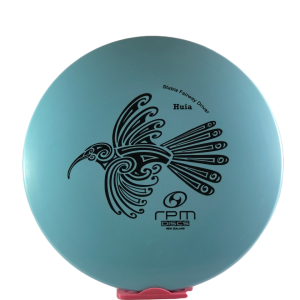 ATOMIC HUIA
Huia 
Huia blir fort din favoritt fairway driver i baggen din, den gir rett flyve bane med en forsiktig fade på slutten. 
not rated
kr

189.00
Active Premium Rockstar
Rockstar is a beginner friendly fairway driver from Active Line. Designed with the player in mind, this disc allows easy access to begin opening up your game to untapped distance and control. Golfers with more experience and power will find this disc to be moderately under stable and will display more high-speed turn from the flight. Beginner to intermediate level players are going to enjoy the smooth nature of it's flight patterns, superb gliding ability, and adaptability to both forehand and backhand throws. Rockstar features a thin rounded nose with gentle wing on the underside of the disc, making for an extremely comfortable fit in your hand.
Good for: Beginner to intermediate level players, forehand/backhand drives, tailwind
not rated
kr

169.00