Midrange
Champion Color Glow Mako3 Holly Finley (Tour Series)
kr 299.00
Støtt opp om Holly sin tour satsing.
Fantastisk deilig glow plast og ganske lav vekt. Denne disken er lettkastet og vi er nok en gang fornøyde med color glow plasten til Innova.
A substantial portion of each sale will benefit Holly and her touring efforts. Stamp colors are fulfilled at random. Product photos are a representation of the variation of disc/stamp colors available, and the disc you receive may not match any specific photo. Discs listed as «transitional» color will vary, and generally fall between other existing colors.
Produkt beskrivelse
Speed

: 5

Glide

: 5

Turn

: 0

Fade

: 0
Tilleggsinformasjon
| | |
| --- | --- |
| Vekt | 0.180 kg |
| Dimensjoner | 22 × 22 × 2 cm |
Bare innloggede kunder som har kjøpt dette produktet kan legge igjen en omtale.
Relaterte produkter
MAGMA KEA
Kea er en overstabil midrange som passer ypperlig til kast 30-70 alt etter styrken til kasteren. 
Den er pålitelig sin uansett vind og vær. 
not rated
kr

169.00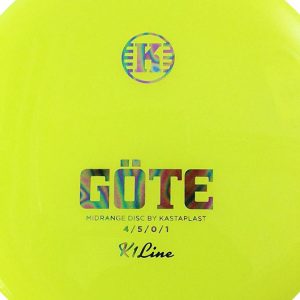 k1 lineGôte
PEK OG SKYT. MED NOK HØYHASTIGHETSSTABILITET, MYE GLIDE OG EN SKÅNSOM FADE HOLDER GÖTE LINJEN PÅ BEGGE STASJONENE OG BERØRINGSSKUDDENE. Denne mellomtoneskiven med stor diameter er tregere enn kaxe-mellomtonedriveren vår og mer brukbar på kortere hull og når den er … Les mer
not rated
kr

189.00
MAGMA PIWAKAWAKA
Piwakawaka

 

 

En pålitelig rett flyvende d

isk med veldig god glid, den flyter langt og holder linjen fint.

 
not rated
kr

169.00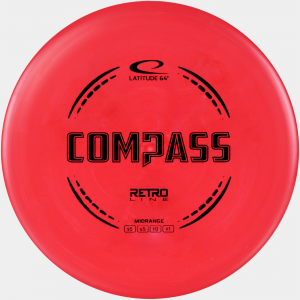 Retro Compass
Nøytral disk for kontroll og presise kast. Relativt langsom, men veldig god for kontrollerte kast.
Compass er en forholdsvis treg mellomdistansedisk, noe som kompenseres med at den er utrolig lettkontrollert. Den fungerer utmerket og forutsigbart uansett hvilken vinkel den kastes i.
not rated
kr

135.00
EXO HARD TACTIC
Speed

: 4

 

Glide

: 2

 

Turn

: 0

 

Fade

: 3
The Hard Exo plastic gives the Tactic enough rigidity for players to be confident that the disc will retain its shape, even for players with a firm grip. While remaining firm, the Hard Exo plastic has a soft velvet like feel to its surface making this plastic both reliable and comfortable to the touch.
Pro Tip: The Hard Exo plastic is a bit more rigid in the hand and will allow some ground play to add more desirable options when thrown as intended.
not rated
kr

159.00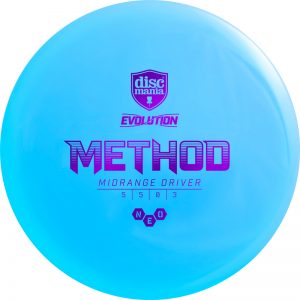 NEO METHOD
The Method is an overstable midrange that can handle pro level power on both forehand and backhand shots, but where this disc excels beyond other midranges is in its glide. The Method is able to retain its high speed stability without cutting down on distance, giving players more than enough flight time to shape their shots.
Out on the course this midrange can handle immense torque without turning over and will hold a flat to fade flight as it soars down the fairway. Anyone who's a fan of the MD4 but is looking for a little more stability will find a new favorite disc in the Method
not rated
kr

199.00